For over 30 years CCR Commercial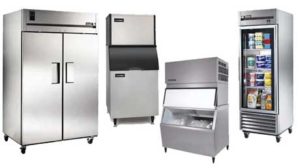 have provided commercial refrigeration services to customers throughout the Perth metro area. We have a number of qualified technicians with extensive experience and our rapid response means that we'll have you up and running in no time. Regardless of the type of machine if you having problems with a refrigerator, coolroom, freezer, cabinets or ice machines, call CCR Commercial today.
For new or existing business ventures, we can also help with the design and implementation of refrigerated systems. If you need help with equipment suggestions, drawings and dimensions, we can help. We regularly work with designers and architects for new projects and can save you a lot of time and money with new builds.
Ongoing Refrigeration Maintenance Contracts
CCR Commercial has a number of maintenance contracts with many successful Perth based businesses. For our customers it is a great piece of mind to know that an expert is on hand to mare refrigerated equipment is running efficiently when needed.
The advantages of an ongoing maintenance contract:
Minimizes the chances of breakdowns and disruptions to your business
Ensures that your equipment is running efficiently
Priority support technicians
Regular servicing of equipment
We are happy to arrange a time with all concerned parties to talk about a planned maintenance contract at your work location.  We have many existing customers who have taken advantage of this service.  Whilst many of them a large business operations, we do have a number of small business owners who appreciate having a fixed costings on their equipment needs.
Refrigeration Repairs:

Contact Greg @ CCR Commercial on 0405 196 403 for all your commercial refrigeration needs!